Year 6
---
A huge well done to all our Year 6 pupils who sat their SAT exams this week.

You have all worked very hard and we are all extremely proud of you.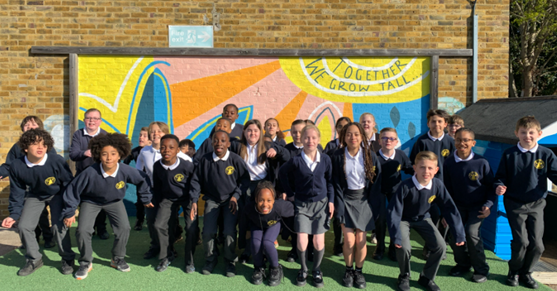 ---
This week, Year 6 have had the opportunity to try out extra-curricular activities such as orienteering and playing chess. In orienteering, they had an accurately drawn map of the school and its grounds to follow and they applied their coordinate skills to find secret codes hidden all over the school. Some teams are also preparing for the inaugural chess tournament at the end of the month, this is really helping with their planning ahead and strategy skills. The children also took their SATS in their stride and put in so much effort – we are all very proud!
"I really enjoyed playing chess with James, it was nice to do something different in the afternoon." Toby
"The orienteering was so much fun. I love using map skills and coordinates to solve puzzles. I also figured out that Mr Smith's secret codes were all film related!" Max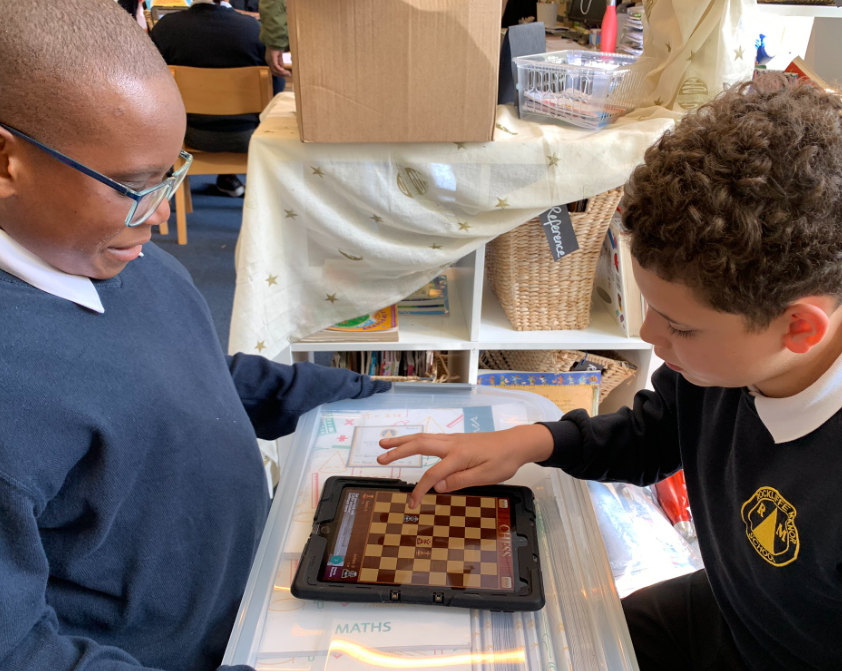 ---
Next week is SATS week and we could not be any prouder of the Year 6 children. Over the last half term, they have shown fantastic effort in preparing for their assessments and beating their own personal bests. They know that they are not in competition with anyone else but themselves, and it has been amazing to see them revel in and take such pride in their progress. On Thursday, the children came in during polling day and had the best day, they didn't want to leave! The children did some learning in the morning, and then had an exciting afternoon of activities including making pancakes, playing sports and using technology.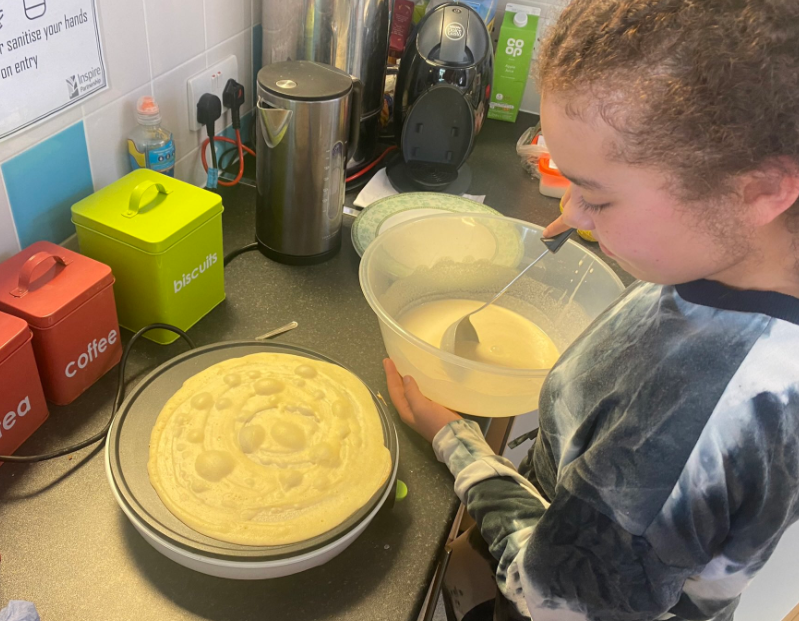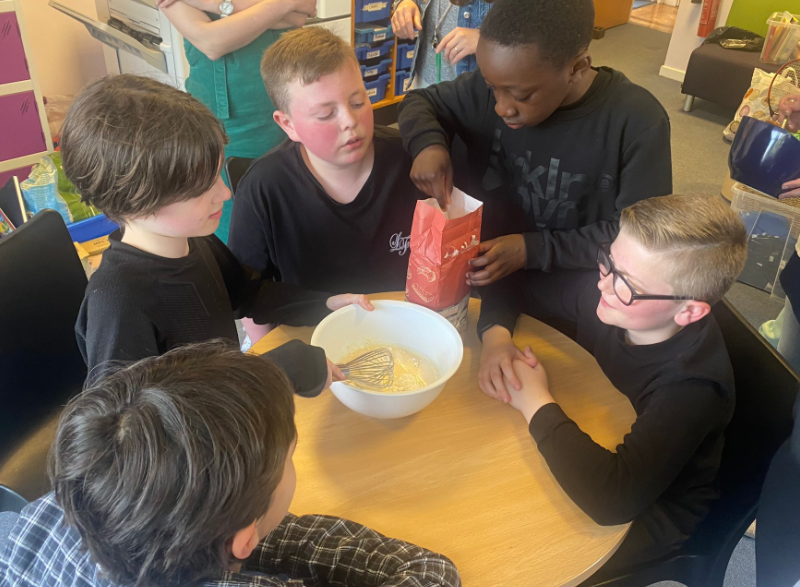 ---
Year 6 have really hit the ground running this week. Their maths reasoning knowledge has already made progress and they can now confidently tackle problems involving proportion and ratio. As well as this, they have also learned two efficient methods for converting fractions into decimals – this was after practicing a fraction assessment and they all agreed this was an area that needed developing. They have also been working hard on what makes a good growth mindset attitude and created their own info grams that contained visuals and quotes of encouragement on them. This is also the first week of their gymnastic specialist lessons, they are really looking forward to this.
"I was very proud of my growth mindset poster because it had lots of quotes in the background and how I designed it." Elsie
"I was really pleased to get a merit this week because mum and Mr. Smith said I need to improve my reading so I worked hard all Easter holiday on it for homework." Ryan
"I'm pleased I know how to calculate fractions in to decimals using division now, I just need to make sure I remember to put a place holder next to the decimal." Isabella
---
What a fabulous week Year 6 have been having. Even though they're working hard on their next round of mock SATs, they have still had time to go to the British Museum and learn even more about the ancient city of Benin.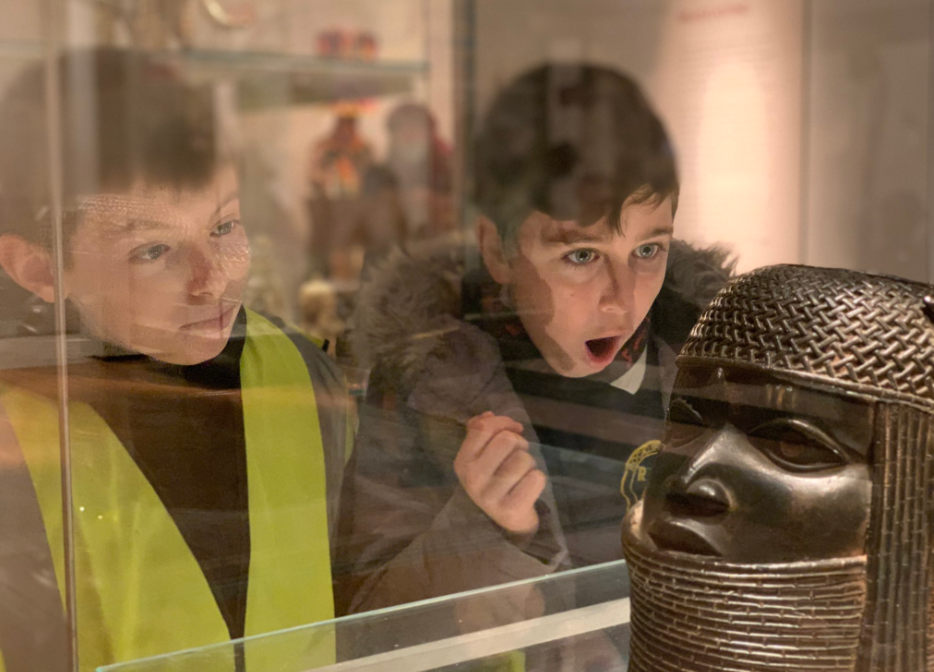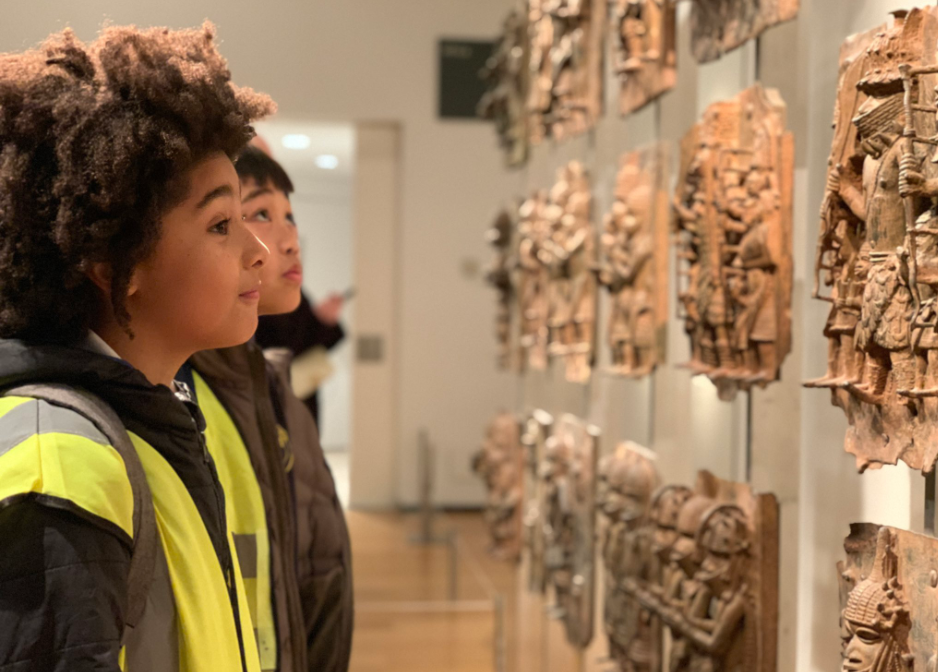 They were great ambassadors for Rockliffe Manor – showing respect and curtesy in and around London's West End. They also demonstrated some excellent science learning about light to some of their parents on Wednesday morning. As well as this, they have also had their termly visit to Plumstead Library, they were really excited to be getting their hands on some lovely new books.
"The trip was so cool; I can't believe we got to see the Benin bronzes for real" Ezra
"I'm really pleased with the progress I've made in my SATs this week, I'm much more confident now." Osazee
"I hope the library has some cool Manga books for me to read." Freddy
---
The children have been really engaged with their new core text – No Ballet Shoes in Syria – the children have been asking lots of questions about it and its pertinent issues. This then led them to locating Syria on the map and they have been discussing other refugee journeys throughout history. The children have also started their new science topic on light; in lesson one, they represented how the human eye interprets light into images to their peers. In art, Year 6 are creating a mood board of different Islamic patterns. They really like the form and symmetry of these and are already excited about creating their final outcome.
Sid - "It was interesting learning about the journey Syrian refugees took to the UK and then Mr Smith told us about his grandparents' journey they made as refugees almost 100 years ago!"
Max – "I liked trying different methods to get the same answer when converting metric measures in maths this week."
Samuel – "I was very pleased when I thought that Benin was something to do with Nigeria, and I was right – it is in the same spot where Nigeria is now"