Challenge Partners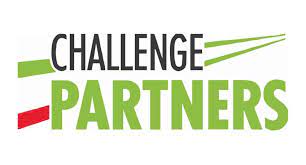 Rockliffe Manor Primary School is a member of Challenge Partners, an education charity that enhances collaboration between schools and enables schools to 'improve each other and the education system as a whole'. Challenge Partners facilitates collaboration in many ways. Each year, a three-day review of member schools is undertaken by an Ofsted-trained reviewer and a team of practitioners from schools across the country. The review is an open, challenging process which supports learning and reflection within schools.
To be directed to the Challenge Partners website please click here
Below you will find the reports from Rockliffe Manor's Challenge Partners most recent reviews in 2022, 2021 and 2019.
We are proud to share just a few of the key strengths with you here from 2022:
At Rockliffe everyone is pivotal in driving improvement. The sentiment 'Leaders are learners to benefit pupils' encourages responsibility and accountability.
Rockliffe is a small school with a big heart. Strong relationships are at the centre of the whole school ethos.
Collaboration and shared accountability beyond each school is central to the Trust's vision, which is evident through numerous examples of shared working and support. Working parties secure the best impact for pupils. They collaborate to research, evaluate and plan training, demonstrated in the implementation of Little Wandle phonics, which quickly resulted in excellent teaching.
The 'limitless minds' approach of no ceiling placed on learning underpins scaffolding as a focus for planning. Well deployed adults facilitate learning and challenge pupils from their starting points by questioning and prompting to enhance independence.
Teachers plan a precise learning focus and clearly explain steps to success. Modelling is strong, consequently pupils are clear about what is expected and produce high quality outcomes. Work is well presented because of teachers' high expectations.
The inclusion leader is extremely knowledgeable and passionate about meeting the needs of vulnerable pupils. This passion is shared by highly skilled, well trained support staff who are carefully selected to support individuals. Staff know pupils well and their specific needs.